Revised: 03/07/2012
eReach
B2B Appointment Setting & Telemarketing Databases
Rainmaker Partners is well equipped to perform B2B Telemarketing and B2B Appointment Setting with pertinent decision makers. We access B2B databases with over 11.5 million "C" level executives, VP's and Directors in a wide range of functional disciplines and industries as well as millions of Independent Licensed Professionals . Through the power of our e Segment methodology we can help you identify the exact B2B decision makers to target and set B2B Appointments based upon your exact target market(s).
Our Program Manager will work with you utilizing all of your available demographic data to define your market by Industry, SIC code, functional buyers such as CEO, VP of Sales, VP of Engineering, and CFO or Professionals such as Lawyers or Dentists, geographies such as state, province or region. Upon completion we will draw upon our database sources and generate the appropriate segmented database complete with phone numbers, e-mail addresses, fax number, company address, contact information and much more.
Rainmaker can segment companies based upon:

Annual Revenues

Number of Employees

Industry

Geography

Ownership
Rainmaker can identify "C" level executives VP's or licensed professional in the following areas:
corporate titles:

licensed professionals:

CEO/Owner

Real Estate Agents

President/Man. Dir.

Financial Reps.

CFo/Finance Mgmt.

Insurance Agents

CIO/Systems Mgmt.

Physicians

CMO/Marketing Mgmt.

Dentists

VP of Engineer/Mgmt.

Lawyers

VP of R&D/Mgmt.

VP of Purc/Sourcing

VP of HR/Mgmt.

VP of Sales

and More!
In addition, we can incorporate any of your existing prospect and/or customer lists or databases into our B2B Appointment Setting and Telemarketing campaigns.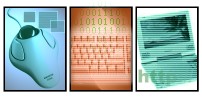 Call us @ (877) 418-5588
Join Our Mailing List

Organic vs. PPC Search Engine Optimization
"In this article, we will explore the strengths and weaknesses of both methods of search engine marketing.

Today, there is a big myth that natural search engine optimization is inexpensive and easy. For example, if you wanted your web site to rank high for the keyword phrase "life insurance" or "debt consolidation" you're going to need to budget a minimum of $50,000-100,000 a year!

Read More...